When using switch cabinets, people pay much attention to electrical temperature measurement. The switch cabinet temperature is too high mainly caused by the following reasons:
1)Reasons such as poor transportation and installation by workers will cause poor contact of the contacts. The increase in contact resistance will cause the temperature of the contacts to rise, which may burn out and power out.
2)Surface oxidation, loosening and aging of joints will occur during long-term operation, which is also one of the main reasons for equipment overheating and even serious accidents.
These reasons are inevitable, so the temperature monitoring of the switch cabinet is very important. However, the space in the switchgear is small, and the traditional temperature measurement method cannot meet the demand because the manual inspection cannot be performed. Acrel wireless temperature measurement system successfully solves this problem because it directly fixes the temperature sensor on the heat-prone parts, and then transmits the data to the server through wireless transmission, and can realize the function of over-temperature alarm.
Wireless transmit,470/433MHz;
Wireless transmission distance, 150 meters in open area;
CT sensing, more than 5 years;
Widely temperature measuring range, -50℃~+125℃.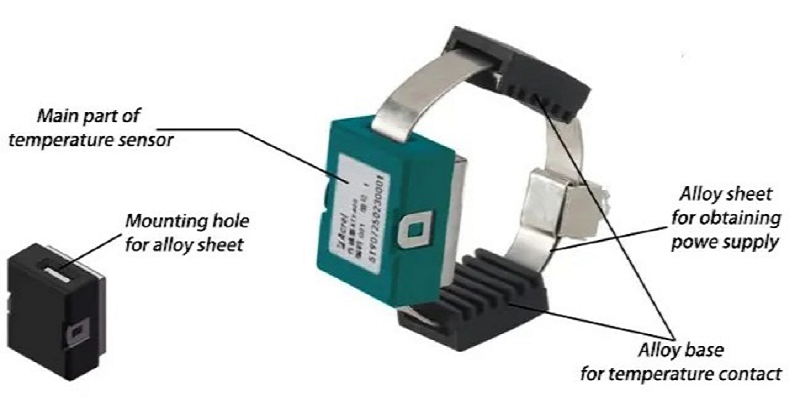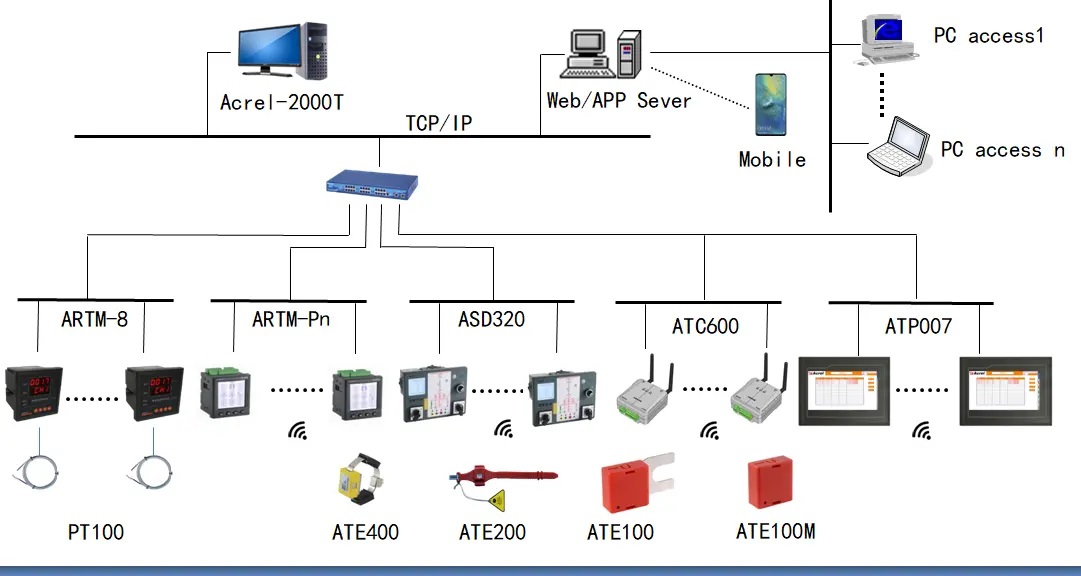 MINIMUM PACKAGE

MINIMUM PACKAGE

Package Dimension(1 PC)

170*150*130mm

Package Weight(1 PC)

0.372Kg

WHOLE BOX PACKAGE

Package Dimension(36 PCS)

540*530*480mm

Package Weight(36 PCS)

14.5kG

PRODUCT HS CODE

9028301400
Atc600 Wireless Temperature Transceiver

ATE100M Wireless Temperature Sensor

ARTM-PN Wireless Temperature Monitor

WHD72-22 Temperature&Humidity Controller